Gondola "Prati di Tivo - La Madonnina"
The threshold to the Gran Sasso d'Italia
The comfortable 8-seater cabins will take you from "Piazzale Amorocchi" to "La Madonnina" —at 2007 meters above sea level— in few minutes.
Let you be surprised by a breathtaking one-of-the-kind landscape, from the highest peaks of the Appennines to the Adriatic Sea.
"La Madonnina" is the ideal starting point for walks and hikes in the heights and the perfect place for unforgettable moments of relaxation.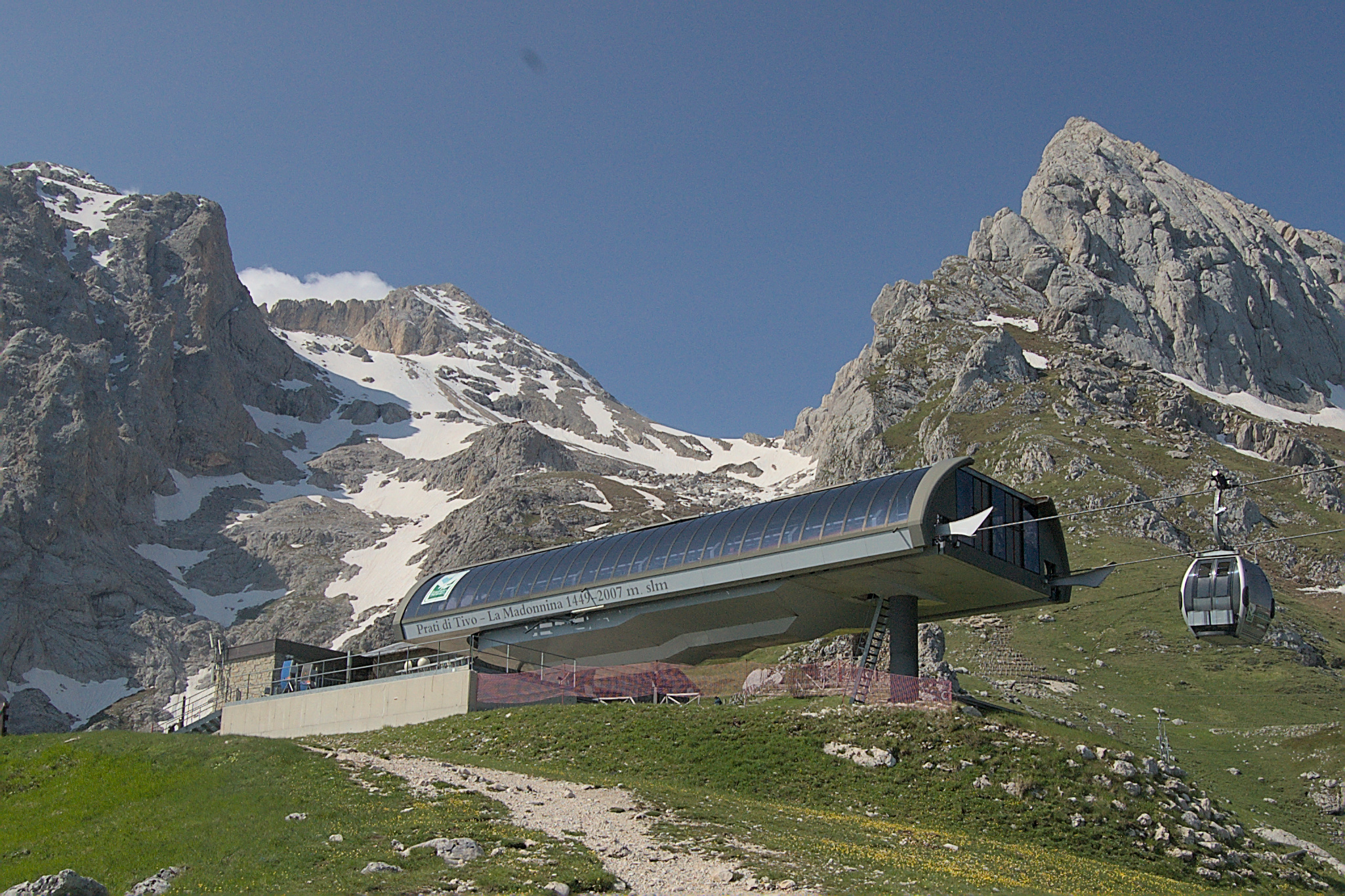 Discover:
Opening hours
Prices